STUDIO
I play all styles of music. I have my own amplifier and mic for that distorted blues sound or I can play through the studio's microphone for a clean acoustic sound. I can read music and transpose quickly. I play the diatonic (blues harp), the chromatic (the Stevie Wonder, Toots Thielemans sound), the bass harp, the harmonetta and the mandolin.
Here is a recent song I played on that I hope you'll enjoy, the harmonica comes in around 2:10:
The Ribbon That Connects Us - Matt Burnett
Update Required
To play the media you will need to either update your browser to a recent version or update your
Flash plugin
.
I am capable of playing a full chromatic scale on the diatonic harp, allowing for unique possibilities.
Here is a sample:
Playing Chromatically - Michael Rubin
Update Required
To play the media you will need to either update your browser to a recent version or update your
Flash plugin
.
If you hire me, I intend to show up on time with all the equipment necessary to do the job well. I intend to listen to and follow your instructions and play what you want. I may offer a suggestion if I believe it will achieve something you would be happier with. Although I care about the quality of the music, I recognize time is money, so I will leave the level of perfectionism to the artist I am supporting. In other words, I intend to create high quality music in a time efficient, professional manner.
Please read the gigs section below for artists I have recorded with or performed with.
For examples of my music, click here
GIGS
I have performed on Broadway, on national television, in independent movies, at religious services, at clubs, festivals and parties. I am open to new forms of performing. Please contact me if you would like me to perform with you. I will turn your gig into a show.
If you would like to know when I'm performing, email me at
michaelrubinharmonica@gmail.com
.
Here are some of the people and bands and theatre performances that I have performed or recorded with:
A -> D
Gary Allegretto
JP Allen
Animal Farm
Michel Bell
Bird And Street
The Blue Hit
Eddie Bo
Colin Brooks
Sarah Brown
Jonathan Byrd
The Civil War (Broadway, St. James' Theatre)
Gary Clark Jr.
E -> H
Linda Eder
Matt the Electrician
Floyd Collins musical (orchestra pit)
Andy J. Forest
Guy Forsyth
Ruthie Foster
Susan Gibson
Green Mountain Grass
Groovin' Ground
Roy Hargrove
Sara Hickman
The Hill Country Strings
I -> L
The Imperial Golden Crown Harmonizers
Irene and the Mikes (original Mike)
Ironing Board Sam
Kalu James
Foscoe Jones
Mike Keller
Shelley King
Greg Klyma
Larry
M -> O
Karen Mal
The McMercy Family Band
The MCO Band featuring The Flong Allstars
RJ Mischo
Anais Mitchell
Johnny Moeller
Irene Molloy
John Mooney
Mr. Brown
Trish Murphy
Cyril Neville and Tribe Thirteen
Paul Orta
Anders Osborne
Paul Oscher
P -> S
Mo Pair
John Popper (Blues Traveller)
Maryann Price
Gary Primich
Jason Ricci and New Blood
Ready Teddy
Slim Richey
The Ruta Maya Open Mic House Band
Richard Sanguinetti
Johnny Sansone
Scarecrow
Ronnie Shellist
Sick's Pack
Sonny Boy Terry
The South Austin Jug Band
T -> Z
Three Penny Acre
Luther Tucker
Jimmy Turner
Idgy Vaughn
J. Wagner
Seth Walker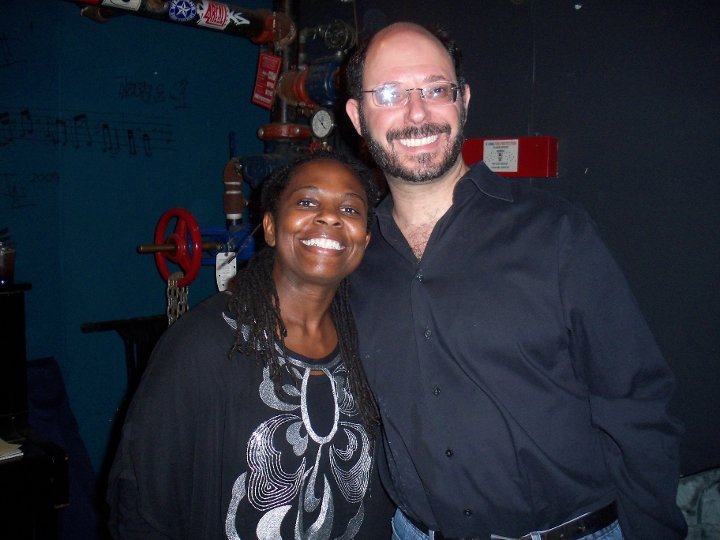 With Ruthie Foster
"Michael Rubin is THE finest harmonica player I have ever had the privilege to play and record with. I LOVE his style -- his timing, taste, tone, and creativity are outrageously off-the-charts wonderful. He is, without a doubt, a master!"
- Billy Jonas
Click here to visit Billy Jonas' website.
"Michael Rubin is one of the most sensitive harmonica players around today. He plays what the music requires. And when It's time to get down!!! his sound swells like a three piece horn section..."
- LZ Love
Click here to visit LZ Love's website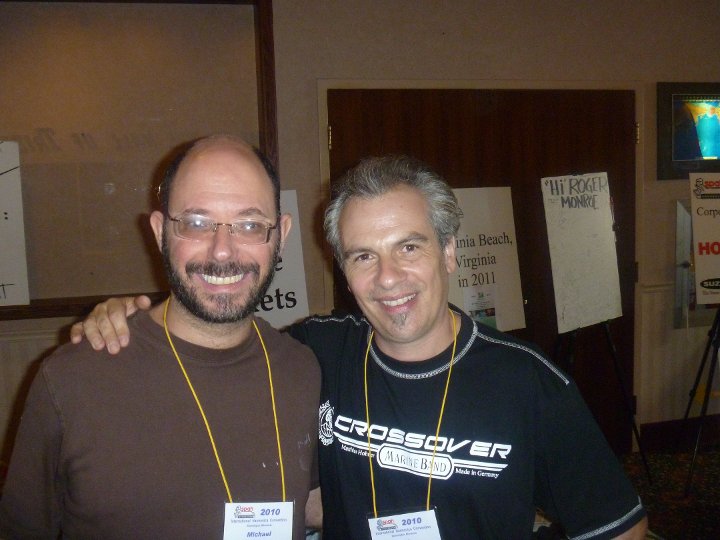 With RJ Mischo
"Michael is an incredible musician, he has the tone & licks that all harp players should strive for not to mention a great instructor that I believe can beautifully play just about any genre of music."
- RJ Mischo
Click here to visit RJ Mischo's website.
"Michael Rubin is the single best harmonica player I have ever had the pleasure of playing with - hands down. He is a master of his instruments as well as a wealth of taste and innovation. Best of all playing with him is always...a blast."
- Jeff Plankenhorn
Click here to visit Jeff Plankenhorn's Facebook page.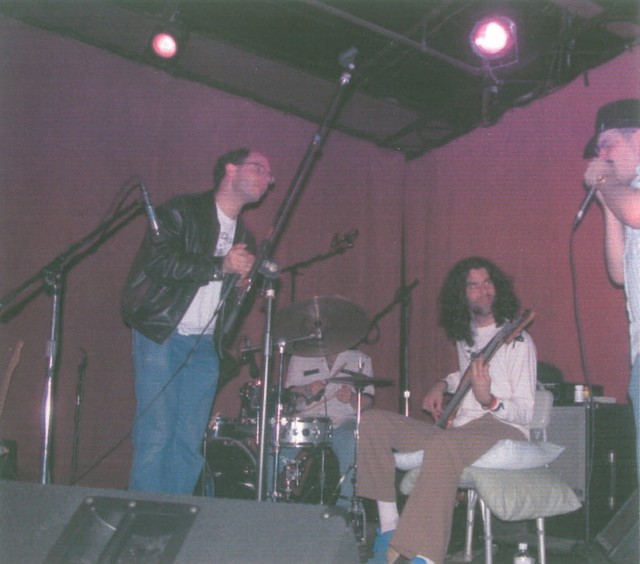 With John Popper
BANDS
The McMercy Family Band

As it turns out, I am a distant cousin to this family of old time country gospel singers. Although they are all my cousins, they are known as Sister Lindsey, Brother Dan, Brother Ryan, Brother Adam, Sister Kristen and Uncle Ted. Respectively, they play standup bass, banjo, guitar, guitar, spirit and drums. We sing 7 part harmony and I get to play that old time cross harp, reminiscent of Sonny Terry, Charlie McCoy, Lonnie Glosson and Wayne Rainey. If you have not been saved yet, you need to get to one of our shows right away.
Swing Low Sweet Chariot - McMercy Family Band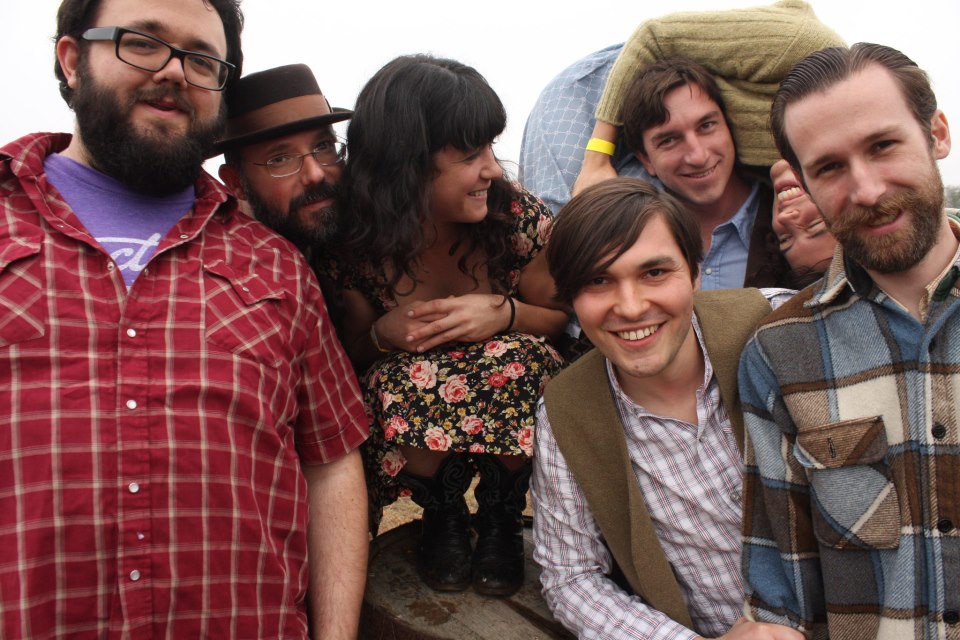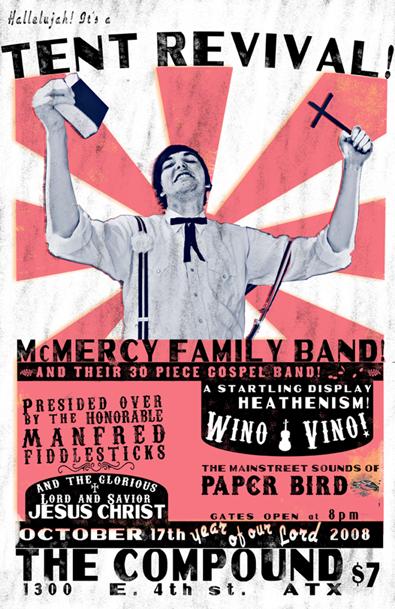 The Susquehanna Hat Company

This band features Adam Kobetich on banjo, Mila Ringo on accordion, Austin Smith on fiddle, and I fill out the bottom on the bass harmonica. We play originals but also covers of Eastern European music.
Visit the official site.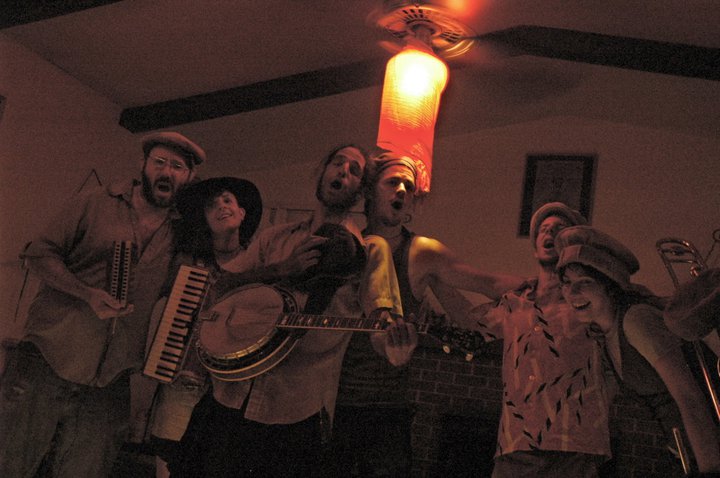 Interesting Bands Of My Past
Kalu James

Kalu James is a Nigerian born singer/songwriter. He moved to Rochester, New York as a teenager and came to Austin a couple of years ago. Since then he has captured the hearts of everyone who has seen him. His voice is beautiful, his lyrics are conscious and the band is rocking.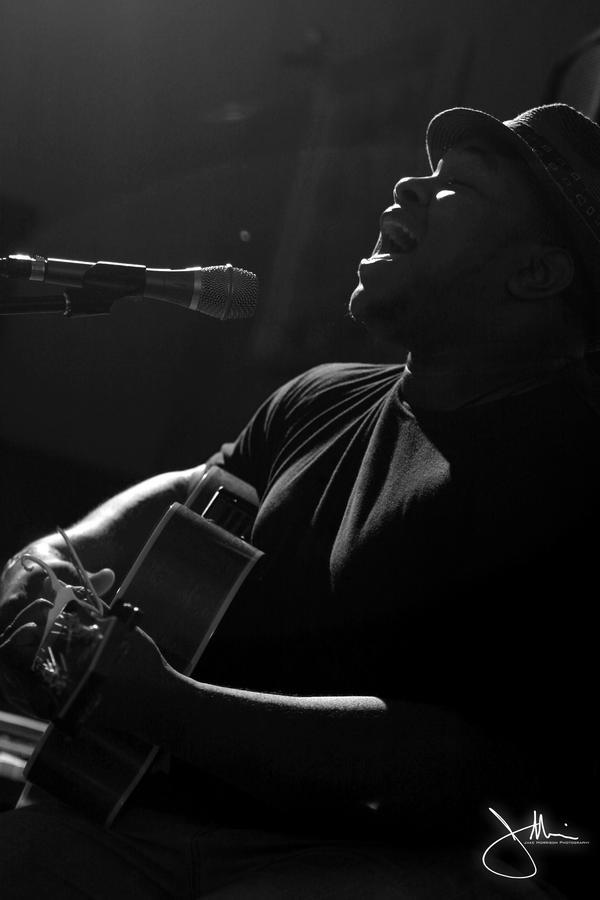 Sick's Pack

Sick is a mad genius, playing fiddle, guitar, singing and writing songs. He is also a great bandleader. We play lots of musical styles including blues, country, bluegrass, jazz, and gypsy jazz but we do it all with a punk rock edge. I have had some of the best nights of my life with this band.
Sick's Pack at Trophy's Bar & Grill (harmonica solo at 3:05)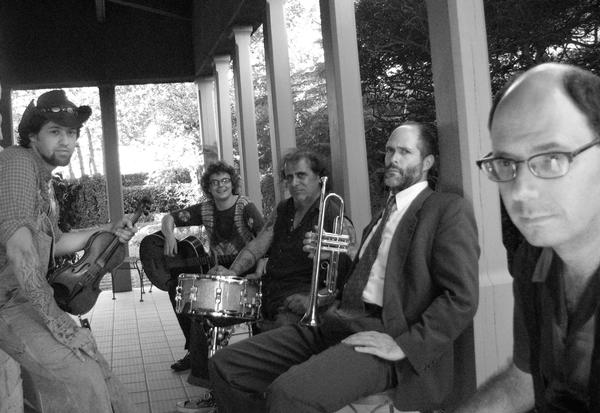 Jimmy Turner and Airseed

Although this band performs once in a blue moon, I love it enough to add it to this page. Jimmy Turner is a deaf musician who sings, plays harmonica, electric bass, electric guitar, violin and saxophone. The band is a full electric band and the songs are all improvised and conducted by Turner. There is a CD although it is hard to find.