LESSONS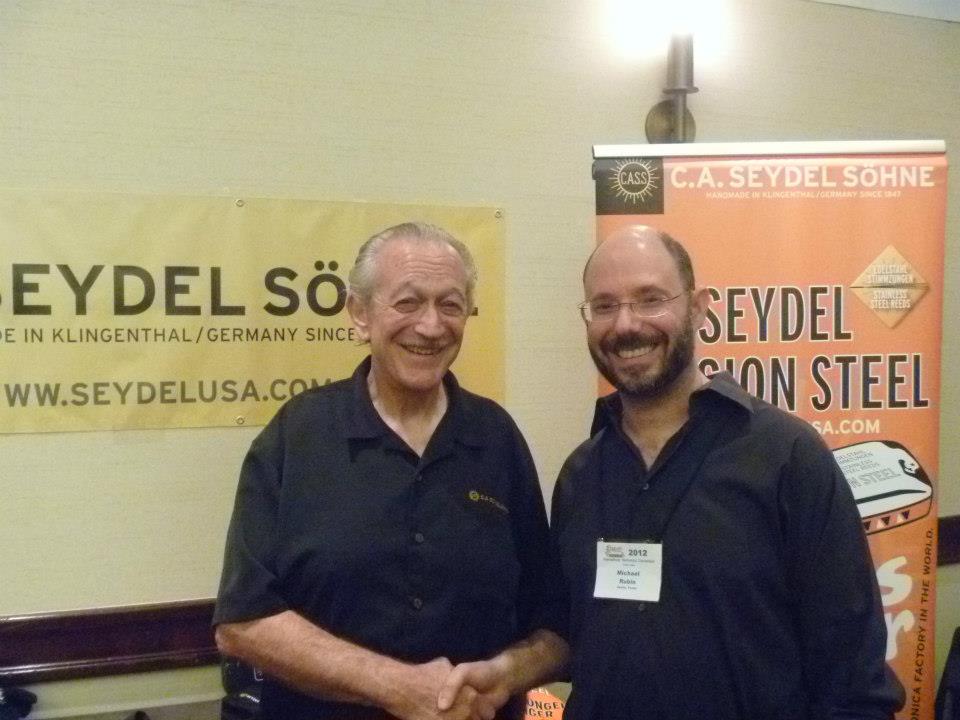 Sicilienne - The Hill Country Strings
Update Required
To play the media you will need to either update your browser to a recent version or update your
Flash plugin
.
I have been teaching for over 20 years. As well as private lessons, I have also taught at:
Multiple years at the Kerrville Folk Festival Harmonica Workshop
Multiple years as part of Joe Filisko's Mob at SPAH Conventions (The Society for the Preservation and Advancement of the Harmonica)
Jason Ricci's Rocking in the Rockies
Jon Gindick's Harmonica Jam Camp
Multiple years at the University of Texas' Informal Classes
The Texas Harmonica Workshop
Private Lessons:
Webcam and Phone Lessons:
If you do not live in Austin (or want to save gas) and you want lessons, no problem! A webcam for your computer is surprisingly inexpensive ($50 - $100 estimated price). Once you have one we can work together with video and audio over the internet. I use the Skype system for webcam lessons.
Skype
is free and easy to download. I will also teach by phone in the continental USA. I will place the call to save you toll charges. Email me at
michaelrubinharmonica@gmail.com
or call me to set up a lesson.
How can I pay for a lesson?
I accept cash, check (email me for my address if prepaying by check) and credit or debit charge through PayPal. If you do not have a PayPal account, you can still use it to pay me and I will not see your credit card information. Please click on the PayPal button at the bottom of this page when making an online payment for lessons. When it asks if you have a PayPal account answer yes or no and follow the instructions. If you pay for multiple lessons, I will save as many appointments as you prepay for. Otherwise I will save one lesson appointment without prepayment. All online lessons must be prepaid before the lesson begins.

Harmonica Lessons on YouTube:
I have over 80 free lessons on YouTube. Most of these lessons are about how to choose good sounding notes when improvising. When I teach privately, I also teach how to physically play techniques, we learn songs (some off of recordings) and we jam. On YouTube there are many teachers talking about how to play physically but very few if any teaching how to choose good sounding notes. I decided to make that my focus. However, private students will learn the same information at a much deeper level as I am able to lead them through finding the answers by themselves and make sure they truly understand the concepts.
For index of Harmonica Lesson Videos click here.
What harp should I bring?
Most students start by learning diatonic. Please come with a 10 hole harp in the key of C. I recommend a Hohner Special 20. If you want to learn chromatic, contact me concerning the chromatic you own or purchase a Hohner Super Chromonica in the key of C, with 12 holes. Do NOT get a Tenor or "low" chromatic.


What else should I bring?
Please bring a notebook specifically designated for your lessons, preferably at least 8 and one half by 11 paper size. You are welcome to bring an audio or video recorder.


How old does the student need to be?
I teach all ages. I have worked with as young as 5 years old and I am happy to try working with younger students. If the student is younger than 18 years old there needs to be adult accompaniment at the lesson. The adult does not need to play harmonica. However, the more attention the adult pays to the lesson, the more assistance they can offer at home.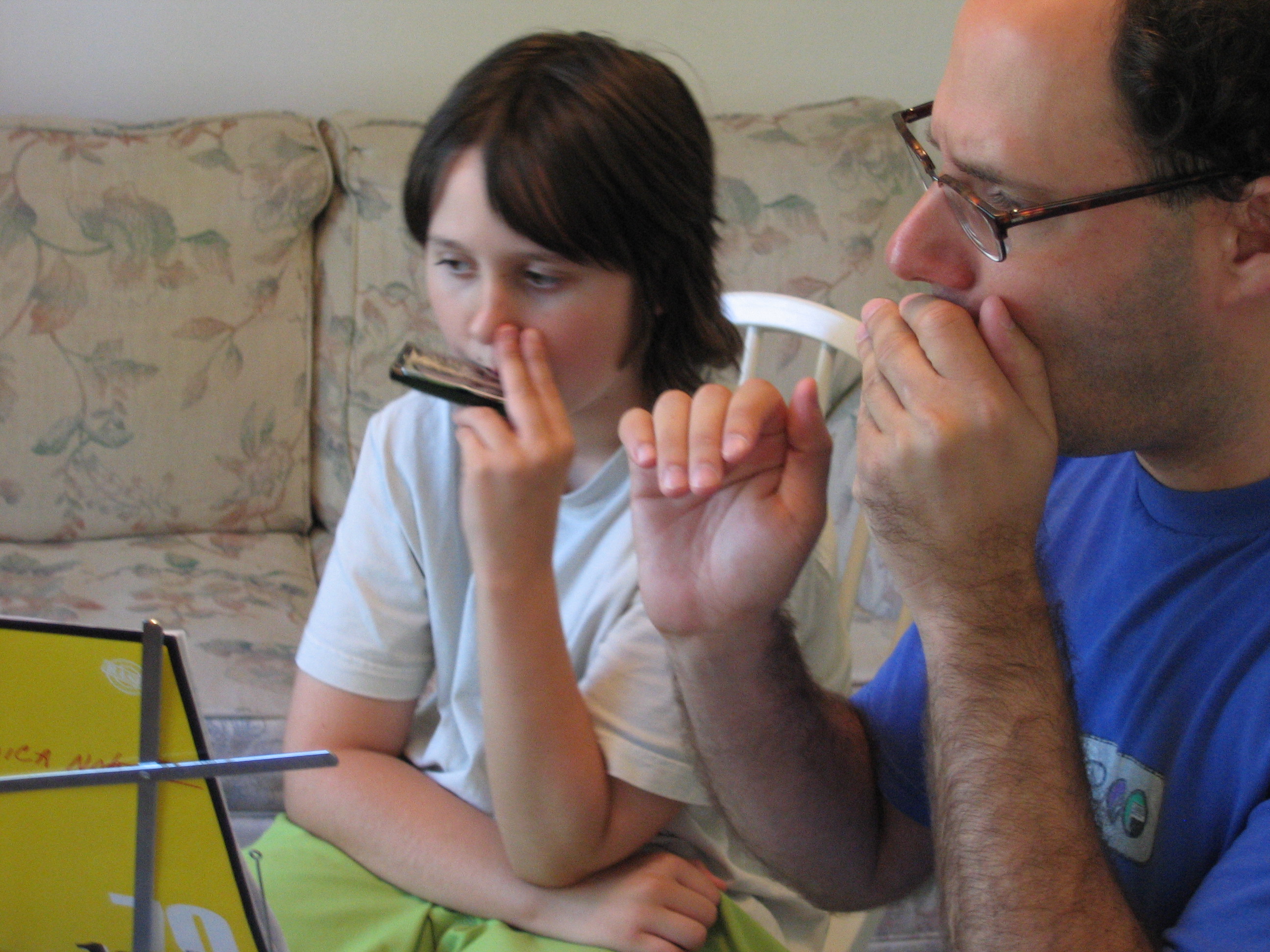 Do you teach adults?
Many of my students range from 18 to 80 years old.


Do I need to learn to read music?
I do not teach reading music unless you request it. However, people learn using different methods. There is information in written music, just like there is information in a book. If a person is struggling with an idea, I may suggest learning to read music to see if that is how they will learn the information.


What do the lessons focus on?
Each lesson will focus on the physical techniques of playing the harmonica. We will discuss how music works and how to improvise (create your own music). We will spend lots of time playing music together.


What if I want to learn a specific piece of music?
We will do that, but first we will make sure you have the physical technique skills necessary to be able to play the piece.


What if I am an absolute beginner?
Many of my students are beginners. Lots of our lessons will be devoted to helping you become comfortable with playing music and knowing that your music is valid.


Student Shoshana performing at the Kerrville Folk Festival. Friend Betty Welch is also performing.
Do you have any instructional material available?
Yes. Meat and Potatoes Harmonica is my 75 page book. Half of the book is harmonica techniques and half is the basics of music theory as it relates to the harmonica. Send $20 which includes shipping and handling to the PayPal below. You can get a PDF version for $15. For $30, get the set of the book and my music CD Call of My Harp.